Questions to ask BEFORE hiring a Disc Jockey Service ...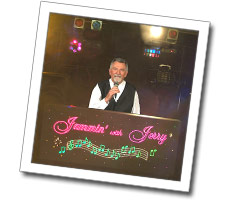 The following questions were created to help you find the perfect Disc Jockey Service in Southwest Michigan & Northwest Indiana for your event and were developed with the assistance of the American Disc Jockey Association.

• Do you use professional gear?
Using professional sound equipment (including pro compact disc players) helps insure reliable service and a quality presentation.
• Will you provide an emergency back-up system at our event?
Weddings, Mitzvahs and special events are often "once-in-a-lifetime" opportunities. A back-up system protects your investment.
• Are we guaranteed the DJ of our choice on the day of our event?
A written contract with your specific DJ protects you from unscrupulous operators.
• How many years of experience do you have?
Experience brings knowledge of common problems and situations. Be sure your DJ has experience with your type of event.
• How will you be dressed?
Proper attire reflects a positive image to your guests.
• How early will you be to our site to set up?
An average of sixty minutes should be allowed for set up and sound checks. Normally there is no additional charge for this service.
• Will you allow requests?
Requests should be welcome. If a song seems inappropriate, a good DJ will explain the reason and ask for an alternative selection.
• Do you belong to any professional associations or trade groups?
An involved businessperson shows a willingness to learn, network and share ideas. Belonging to a professional trade group reflects a caring attitude.
• May we call your References & Testimonials?
References and Testimonials are a major part of the entertainment business. It is a good idea to get a few client and business references.

At Jammin' with Jerry, we welcome your questions and you are always welcome to contact our Testimonials! We look forward to talking with you. Please contact us to begin planning your event!